Written by Altstadt Echo
http://www.residentadvisor.net/review-view.aspx?id=11808
Legends about the first and second waves of Detroit techno have much of the world convinced that the city is a global beacon of underground techno brilliance. And while this once reflected reality, the sad fact is that apart from Movement weekend, Detroit's scene is only a faint echo of what it used to be. The Works, a gritty after-hours bar in Detroit's Corktown area, is now one of the few spots that regularly supports promoters daring enough to bring in the rougher underground sounds to a city known for its more soulful grooves. The venue suits the music: The Works consists of a single dimly lit bar in an old building, with a high-ceiling brick warehouse tacked on the back. An elevated stage is rigged up against the far wall of the warehouse, and each of the room's corners are fitted with a stack of subwoofers. The entire space is left unfinished, and the room is lit only by a projector spraying hypnotizing patterns over the stage.
Local promoter and record label Blank Code recently booked two pointedly contemporary artists into the space: Rrose and Tommy Four Seven. To the relief of the veteran organizers responsible for the event, the brick dungeon filled up with a mixed crowd of curious onlookers and the younger dance floor-dwelling techno purists, coming out of the suburban woodwork from Ann Arbor and other satellite cities for what was generally regarded as a rare artist lineup.
After the closure of Sandwell District earlier this year, the pseudo-anonymous Rrose has gracefully pressed forward with reimagining the techno genre on his own label Eaux, releasing tracks inspired by (and with sounds sourced from) noise and experimental artists like Bob Ostertag. Clad in a form-fitting dress and high heels, Rrose maintained an intense focus as he played through a dynamic live set using a small collection of MIDI controllers and Ableton Live. Each loop seemed to melt into a new one, as familiar sounds like the acid leads of "Shepherd's Brine" and "Waterfall" drifted in and out of a wealth of unreleased material. "I find the idea of playing in Detroit rather intimidating," said Rrose as he smoked a cigarette outside in the cold Michigan air after his set, "there's a lot of history here."
Immediately following, the Brit-turned-Berliner Tommy Four Seven took the stage with his weapons of choice: a Xone 92 mixer and two matching controllers. Given his hard-hitting recent releases on a slew of European techno labels from CLR and Perc Trax to Stroboscopic Artefacts, it's no surprise that the next three hours were a showcase of booming, industrial-influenced techno that vibrated your entire body with relentless kick drum thud. The energy levels continued to rise past 4:00 AM, as Tommy brought in tracks like Blawan's "Why They Hide They Bodies Under My Garage" and his own "Armed 3." The venue lights came on just past 5:00, illuminating an awkward but charming scene: a sizeable faction of sweaty, intoxicated 20-something year olds all dressed in black, each muttering to the other, "please tell me there's an afterparty."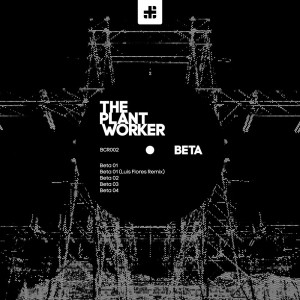 The release fires up with the massive Beta 01 original mix.  With a hollow feel and pounding kick, this bass driven track leaves plenty of open air.  Expertly crafted for cold cement basements, unexpected drops leave the listener gasping for breath.  Beta 01 represents merciless, focused techno without gimmicks.  Beta 01 Luis Flores embracing the strange, the Luis Flores remix harbors unique, glassy percussive elements and strictly alien rising chords.  Heavy emphasis on tight claps and a subtle swing make it more danceable than the original, while retaining the ominous tones imbued in the track by The Plant Worker.  Beta 02 Beta 02 enters with nervous clicks and anxious acidic murmurs.  Urgent hi-hat patterns push thetrack forward, while echoing bleeps confirm the impression that something is very wrong.  The track slowly builds in complexity to a tense, frantic climax and then drifts off without offering any consolation.
Beta 03 Mysterious chimes wandering around the sonic space give a haunting feel to Beta 03, the conclusion of the vinyl version of the release.  Centered by an anonymous mid-range noise hit, the percussion of the track marches forward autonomously.  Beta 04 The EP's digital exclusive.  Beta 04  returns the listener to the original themes of Beta 01 open, reverberating bass accented by the sounds of echoing metallic decay.  Driving percussion rushes the track forward, leaving the listener with a heavy techno workout.
Vinyl available here
Digital available here
Buy Digital copies of our releases direct on Bandcamp! Just click this link > http://blankcode.bandcamp.com/
[soundcloud id='45891817′]
[soundcloud id='45891814′]
[soundcloud id='45891816′]
[soundcloud id='45891815′]
[soundcloud id='46850610′]
Later this month Blank Code Records will be unveiling the  first release "Circle 1" by Detroit producer Mutate aka Len Bartush.  The release features 2 original tracks by Mutate with remixes by Audio Injection, Drumcell, and Bas Mooy! Previews and release date / info will be announced soon.  Stay tuned!
Final Lineup Announced! Blank Code artists Project 313 will be performing live at Movement Electronic Music Festival (OFFICIAL) 2012!
For more information and tickets, visit http://www.movement.us